FUERZAS UNIDAS FULL CAUCUS MEMBERSHIP MEETING
We've moved to a new bi-monthly meeting schedule!
Our Next Membership Meeting will be:

August 17th at 6:00pm

via Zoom
PLEASE WELCOME THIS MONTH'S NEWEST MEMBER!
Cynthia Arellano
NOTE FROM THE CHAIR
By Vicky Estrada-Bustillo
This month we have started our new schedule for meeting Bi-Monthly instead of every month. We will meet in August (either by Zoom or hybrid of in-person/zoom), and then the next membership meeting will be in October. The leadership team decided that we want to spend more of our time out in our communities throughout the state to accomplish our 2 Year Strategic Action Plan priorities rather than relying on our monthly Zoom meetings to get connected. If your Regional Representative or Vice-Chair, has not yet been out to your community and you want to include them in one of your community events or activities, send them and me an email message. And soon, we will be knocking on your door.


This month's newsletter is focused on Water and water-related issues throughout the state. We want to provide some information on the Land Grant and acequia water systems of the state, share updates on what is being done legislatively, and how landowners in different parts of the state are being impacted and are dealing with water shortages.
ANNOUNCEMENTS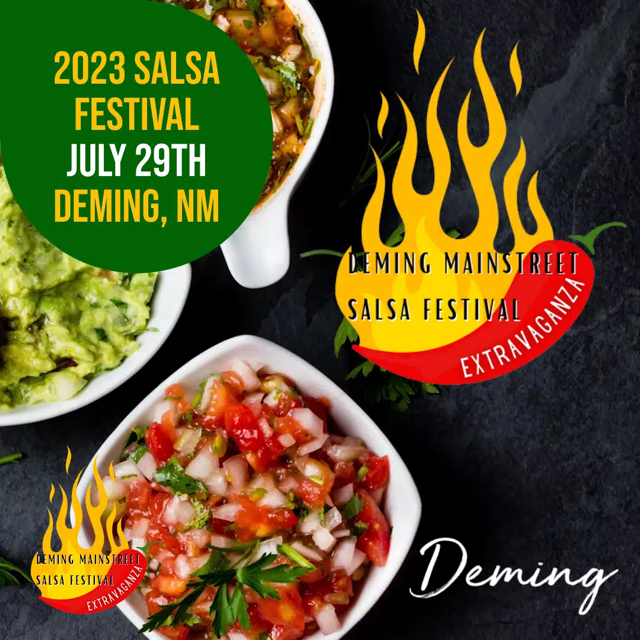 Actionable item:
DPNM is asking for input on the draft Code of Conduct for Democratic party members. Please read through it & provide your comments to Sean Ward, Executive Director at

Sean@nmdemocrats.org

as soon as possible. THANK YOU!
Volunteers Needed for Outreach Circle Canvas
Voter Registration Drive - August 12th
Dona Ana County Fair:
Dona Ana County Fairgrounds (12125 Robert Larson Blvd, Las Cruces, NM 88007): July 21-29
Colfax County Fair:
Colfax County Fairgrounds (16 Airport Rd, Springer, NM 87747): July 27-29
Union County Fair:
Union County Fair Complex (96 FairGround St, Clayton, NM 88415): August 9-12
Curry County Fair

: Curry County Fairgrounds (Fairgrounds Rd, Clovis, NM 88101): August 14-19
Roosevelt County Fair:
Roosevelt County Fairgrounds ( 705 E Lime St, Portales, NM 88130): August 22-26
Share Your Skills and Talents by Joining one of our 6 Committees!
-Process/Procedures/By--Laws
Feel free to reach out to our chair, Vicky Estrada-Bustillo at
vicky.chairfzuc@gmail.com
or Tel/text:505-934-4713, if you have any questions.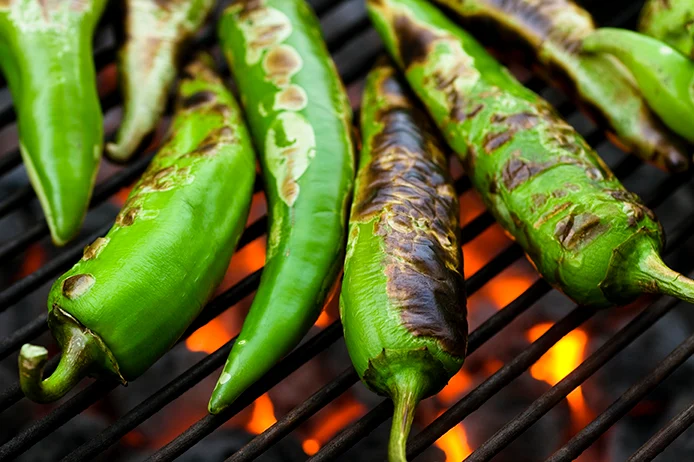 League of United Latin American Citizens (LULAC) is holding its National Convention in Albuquerque July 31st - August 5th
Registration and workshops will be held starting Aug 2-5. Aug 2nd is New Mexico night and there will be music and celebration from 6-10pm. If you are interested in attending, contact Josie Marrujo at

afge4041@flash.net

for tickets ($50). If you want to become a member of LULAC, go to their website https://www.lulacnmstate.org/nm-lulac to find your council and their contact information.
Land Grants-Mercedes and Acequias
Jacobo D Baca Ph.D, UNM Land Grant Studies Program
Land grants-mercedes and acequias are the oldest democratically elected institutions in New Mexico and are among the oldest in the United States.


The term land grant, or merced, is used to refer to grants of land given by the Spanish Crown or the Mexican government to recognize existing communities or establish new settlements. Land grants-mercedes were issued in New Mexico from the late 17th century to 1854. The boundaries of land grants-mercedes were established in original grant documentation, and land grants included the designation of lands for private ownership and lands for common use.
Private lands within a land grant were owned by families and individuals and could be sold, traded, conveyed, and mortgaged. Common lands were owned and managed by the local community and were inalienable. They provided for all community needs, including common waters for drinking, irrigating, and watering livestock, common pasture for grazing livestock, forests for firewood and building materials, including soils and rock, and plants for medicinal purposes and consumption. Common lands were also used for agricultural purposes, such as community farming and communal orchards, hunting and fishing, and religious and cultural uses, such as cemeteries, pilgrimages, churches, chapels, and shrines.
As originally granted, community land grants-mercedes in New Mexico ranged in size from several thousand acres to several hundred thousand acres. Between 1689 and 1854, a total of 295 land grant-mercedes were granted by Spain and Mexico in what is now New Mexico and southern Colorado. Of these, 154 were community land grants, and 141 were grants to individuals. 82 community land grants (including the 23 community land grants to Indian Pueblos) were issued by the Spanish Crown, and 49 were issued by the Mexican Government. Non-Pueblo community land grants-mercedes in New Mexico were predominately settled by mestizos (individuals of mixed ancestry) and genízaros (detribalized and Hispanicized Indians).

Land grants in New Mexico were at the northern expanse of both Spain and Mexico and were vulnerable to expansion westward by the United States, which declared war in Mexico in 1846. When the Treaty of Guadalupe Hidalgo ended the Mexican American War in 1848, it guaranteed the property rights of Mexican citizens. The majority of land grant common land was lost through corruption and speculation, both during and after the adjudication. Approximately 8 million acres of land were claimed by community land grants during the adjudication process, and approximately 5 million acres were "confirmed." At the close of and as a direct result of the adjudication process, approximately 3 million acres of former common lands are placed into the federal public domain. From the 1930s through the 1970s, land grants fought for the retention of their rights to their former common lands and against the loss of what remained, typically individually but occasionally through statewide organizations. Community land grants are still in existence, with active boards collectively owning approximately 200,000 acres of common land. This means that since adjudication, the total percentage of common lands lost between 1848 and today is approximately 98%. Today there are approximately 35 active land grants organized with a governance structure. Of these, 27 are governed as units of government (NMSA 1978, §49), and since 2004, land grants are considered political subdivisions of the State of New Mexico.

The term acequias refers to both the irrigation ditch or canal and the community of users that manage it. Indigenous communities have irrigated with ditches since time immemorial, and communities settled as land grants expanded these ditch systems, growing riparian areas over centuries and adding hundreds of miles of acequias. During the Spanish and Mexican periods, management was informal and based on local customs. It centered on the role of the mayordomo, an official elected by the acequia's parciantes or comisión to manage the ditch. By the 1800s, the role of the mayordomo was an amalgam of residual Spanish laws and almost two centuries of local customary practice. The mayordomo was in charge of allocating water in an equitable basis, convening parciantes (irrigators with a water right) for the annual spring cleaning, monitoring allocation and usage by parciantes, guarding against violations of local rules, settling conflicts and maintaining the infrastructure of the acequia. Acequias were autonomous, allocating water based in equity, managing labor, and building and maintaining ditches without centralized control.


By the 1850s, the territorial water code codified ancient acequia practices, including the concept of sharing shortages within an acequia and among multiple acequias dependent on shared stream systems. In the 1870s, the first territorial codes were passed that allowed for water and land to be separated, and the 1907 New Mexico Water Code codified the prior appropriation doctrine ("first in time, first in right") and allowed for the severability of water rights. In 1953, acequias were made political subdivisions of the State of New Mexico. In the 1980s, acequias organized statewide to defend water rights in adjudication defense and to protest water transfers. In 2003, acequias advocated changing state law so that acequias would have the authority to approve or deny water transfers, giving acequia communities a measure of self-determination by making decisions about water use and the future of their communities.
The Year of Water
NM Representative Susan Herrera (D-41)
Legislators and advocates alike proclaimed the legislative session of 2023 the "Year of Water." This was not an accident; this was hard work on the part of the scientific community, state agencies, non-profit advocates, and philanthropic foundations studying water and working with key legislators to reform water policies in our state. A legislative task force appointed by former Chair Patty Lundstrom of the Appropriations Committee was added, and 9 legislators were designated to work with the Water Policy and Infrastructure Task Force to study how we could protect, conserve and sustain water resources in the state of New Mexico. At the end of a long year's study and meetings, a report was agreed upon, and 17 recommendations and 110 action items were presented to the public as a road map for New Mexico's water future.
The results are impressive. To meet our communities' needs and ensure economic prosperity, several key legislative bills were passed. The Water Security Planning Act SB337 (Sen Stefanics/Rep Herrera) increases coordination and local capacity development in our state; it sets the stage for local water planning in our state. SB1 (Sen Wirth/Rep Herrera) created a regional water system resiliency process enabling local water systems to regionalize at the local level. To make communities more resilient and to respond to emergencies, SB176, (Sen Campos, Sen Jaramillo), the Acequia Fund for Disaster Response, was passed along with appropriation efforts of over $3 million to implement the Water Data Act and to advance water reuse in our state. And to ensure that this process would continue, Senator Mimi Stewart allocated $325K to NM Tech to continue the work on water education and task force recommendations.
The task force proposed policies to protect our water resources, including our upland watersheds and groundwater. HB195, (Rep McQueen, Rep Neville) Forest Conservation Act Amendments and SB 206 (Sen Hambien, Rep. McQueen) Forestry Division Procurement Exemption both passed unanimously. Appropriations to study, protect and bolster groundwater supplies included $35M to the Office of the State Engineer and the Interstate Stream Commission (OSC/ISC) for Lower Rio Grande aquifer projects and the Rio Grande and Colorado interstate settlements and litigation. $30M went to the OSC/ISC for lower Rio Grande aquifer restoration through appropriations and capital outlay. $250K (Rep. Herrera) was sent to NM Tech for a groundwater data study in Rio Arriba County, and $75K was added to the statewide study.
The task force recommended optimizing water storage, conveyance, and green infrastructure to improve and protect our river systems. SB9 (Sen Neville, Sen Wirth) created a legacy permanent fund and provided $2.5M recurring to the NMED's River Stewards Program, $1.4 M recurring to the Forest Land Protection Revolving Fund, and $1.4M to the Natural Heritage Conservation Fund. HB2 put $7.5M into the Strategic Water Reserve. Almost $13M was appropriated for acequia and dam repair.
Much work remains to be done, but as the new fiscal year begins, these laws and appropriations will jump-start new action in conserving, protecting, and sustaining our water in New Mexico. Kudos to members of the task force and legislators who worked tirelessly to make this happen. Climate change, extreme drought, and wildfires are, unfortunately the new normal. We must act now in a cohesive and expedient manner to protect our water sources and our children's future.
Water Situation in Southern New Mexico
Gary Esslinger, Treasurer-Manager Elephant Butte Irrigation District (EBID)
Agriculture is a tremendous part of the local community in the Lower Rio Grande. Agriculture is not only an economic giant, and it is a way of life. Today, as throughout history, agriculture continues to be the largest economic sector in the Lower Rio Grande, and almost all irrigated agriculture lands in this area are served by EBID. EBID serves 90,640 acres of land in both Sierra and Dona Ana Counties. The agricultural products grown in our area benefit the entire nation providing family-grown crops from feed and fiber to pecans, a wide variety of vegetables, and of course, our famous Hatch Green Chile.
For over 100 years, EBID has been a steward of water along the Rio Grande in Southern New Mexico. We operate and maintain a critical water infrastructure system for EBID members in the Rincon and Mesilla Valleys, continually improving efficiencies to meet the needs of those we serve while keeping costs low. Portions of the existing EBID and local community's flood control system are inadequate to meet current high flood events. Water that we are failing to control in those devastating flood events is water that could further stabilize the local water supply IF we were properly capturing, controlling, and using it.
EBID is a firm believer in the need to capture and account for every drop of water possible—the days of loose accounting being forgiven by the abundance of water are long gone, and we can no longer afford to fail to maximize the use of the resource. Water comes into EBID's system differently now. Large snowpack and runoff events are less reliable than they were 100 years ago when the West was dealing with runoff creating torrential rivers in the springtime requiring large dam and storage projects. Now we often see very little spring runoff, late starts to irrigation seasons, and face storms at uncharacteristic times of the year that are short and intense, bringing large volumes of water to small areas with almost no notice. Farmland is often at risk of flooding, resulting in potential property damage and crop loss. The areas subject to flooding are also often underserved, lower-income communities with inadequate flood control capacity. These communities are subject to immeasurable risk going forward if we do not begin to address the hydrologic changes we're seeing in our system.
New infrastructure is needed for EBID to implement a system that incorporates watershed and wild arroyo management into the existing network of flood control and water conveyance structures. The goal of these EBID projects would be to capture or slow down as much water as high up in the watersheds as possible to facilitate managed and targeted aquifer recharge while also addressing related flooding issues such as sediment and debris build-up along the way.
These projects would also enable the valley to properly adjust to the changing hydrology that has, in recent years, caused massive amounts of property damage and even loss of life. These changes would also help minimize the effects of drought on the valley for a longer period of time and enable farmers to continue to produce crops in what is one of the most economically viable agricultural regions in the West. Our nation's food security and future depend on expanded visions such as EBID's, and it is our hope that the Federal and State Governments share our urgency in implementing this vision.
These efforts are necessary to protect the local water supply and to satisfy New Mexico's Rio Grande Compact obligations. In the settlement case of Texas v. New Mexico, New Mexico's Compact obligations now extend beyond what historically existed. Deliveries to Elephant Butte Reservoir and the state line have never been more important. Efficiency of the system's function throughout New Mexico, especially in the Reservoir and within EBID, is key to New Mexico's future. Collaborations with willing partners will ensure a reliable and long-term economic outlook for water deliveries to the farmers we serve while protecting the local communities we serve.
Gary can be contacted at: gesslinger@ebid-nm.org or by phone at 575-526-6671, ext. 1.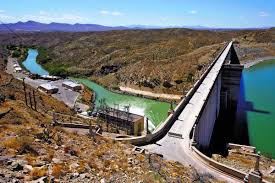 Kirkland Air Force Base Fuel Spill Open House - July 27th
Everyone who uses water within Bernalillo County - This concerns you.


There's always a risk that the KAFB Fuel Spill cleanup could end before it's cleaned up if the Air Force gets the impression that we're not paying attention or that we simply no longer care. Please show up to see how far along this project has come since 2013 and ask questions.
The Air Force will be hosting an open house on Thursday, July 27, 2023, at the groundwater treatment system facility from 5 to 7 pm.


The GWTS is located on Kirtland Air Force Base, with public access provided for this event through the Ridgecrest Gate (Ridgecrest Dr SE & Louisiana Blvd SE , south of Gibson Blvd.)


This is an opportunity to learn about the work being done to remove groundwater contamination caused by a leak at the old base bulk fuels facility, which has since been replaced.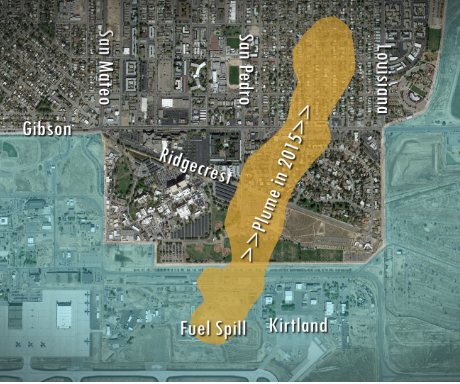 Air Force environmental experts will be available at the facility to explain clean-up activities and answer questions.


If you would like additional information, please contact the 377th Air Base Wing Public Affairs office at (505) 846-5991 or by email at 377ABW.PA@us.af.mil
Please share this notification with others in your community and hope you can attend!
Fuerzas at Albuquerque Pride Parade
Fuerzas Unidas Represents at the Albuquerque Pride Parade in June, walking with the Martin Heinrich campaign and sending love out to all of our LGBTQIA+ gente!


Left to Right: Marisol Enriquez, DPBC Chair; Augustine Montoya; Vicky Estrada-Bustillo, FZUC Chair; Lori Remillard
NORTHERN METRO AND RURAL REGIONS:
Celebrating with Congresswoman Teresa Ledger-Fernandez
Thank you to everyone who walked with us in the 30th Anniversary Santa Fe Pride Parade last month, the Las Vegas 4th of July Fiestas parade - and all who danced with us to celebrate the 4th of July in Taos! This campaign does not happen without you.
Here are some great snapshots of Teresa and our amazing volunteers and friends over the last few months!
Below is a list of a few upcoming events the Team Teresa will be participating in, and we would love to have you join us:
Colfax County Fair, Union County Fair, Curry County Fair, and Roosevelt County Fair - see announcements above for details!
TOP PHOTO - Santa Fe Pride Parade


MIDDLE PHOTO - Las Vegas 4th of July Fiestas


LEFT PHOTO - Congresswoman Teresa Ledger Fernandez with Supporters in Taos on 4th of July
of the Democratic Party of New Mexico