FUERZAS UNIDAS FULL CAUCUS MEMBERSHIP MEETING
Our Next Membership Meeting will be:

May 18th at 6:00pm

via Zoom
We will have several
first-time elected Hispanic County Chairs

guest speaking
Attend to meet our new leaders!
PLEASE WELCOME OUR NEWEST MEMBERS!
Gisselle Nance
Nellie Soriano
Estela Hernandez
Frances Gonzales
NOTE FROM THE CHAIR
By Vicky Estrada-Bustillo
This month is one of transitions. Elections occurred at multiple levels in April and early May, within our caucus (second elections with first for Odd-Year positions)
and

at DPNM State and County levels. In some instances, leaders were re-elected

; in

others, leaders stepped down

,

leaving the door open for others to lead.

I

n

some cases,

new faces appeared. As this new cycle begins, I am excited about the prospect of working with

a

combination of seasoned leaders and new leaders with fresh and original ideas.

This

issue will

spotlight

some of our first-time elected Hispanic County Chairs.
FZUC

leadership has been working on

editing and re-editing

and

is now

ready to share our 2-Year Strategic Action Plan with you, the membership. This plan will provide leadership

AND

membership

guidelines

to move forward as a caucus. We will

mail

this out electronically for you to review

before

our May membership meeting. So keep an eye out for this in your email.

Please

consider sharing your skills and experience by joining one of the committees or volunteering for one of our vacant regional representative

positions

. The more people we

engage

, the more effective we will be in accomplishing our mission of informing, engaging

,

and empowering Hispanos across New Mexico.
Unanse a Nosotros (Join Us)!
MEET YOUR NEWLY ELECTED NM DEMOCRATIC PARTY CHAIRS!
Bernalillo County Chair - Marisol Enriquez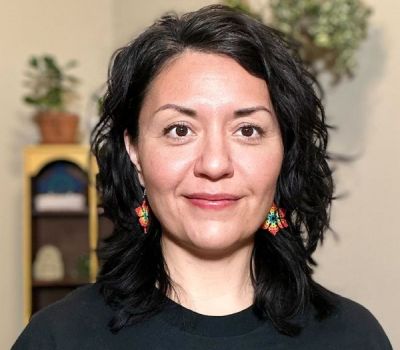 My name is Marisol Enriquez, and my pronouns are she/her/ella.
There are many reasons I participate in Democratic work for Bernalillo County and

New Mexico, on the whole. But, there are two that are my driving force.
There's an adage that suggests successful and effective people surround themselves with people who inspire, encourage, and challenge them. I get to do that every day while working alongside Democrats like you. It has helped me remain passionate and engaged in this work despite the challenging political environment we find ourselves in.
More deeply, though, this work aligns with the philosophy of life that I follow – Yoga Philosophy. While that might give you a vision of someone sitting peacefully in Lotus Pose, smelling incense and chanting "Aum" or standing on their head, I assure you that while those things can certainly be a part of the practice of Yoga, they are but a very tiny piece. The core philosophy reminds me that I am worthy of respect, consideration and of taking up space in this world. Because you and I are made up of all the same components, you and every other human being is worthy of those things, too.
Unfortunately, we live in a society of harmful and disrespectful systems built to denigrate some communities and make many of our voices smaller. For us all to live freely, those systems must. be. broken. down. Breaking down harmful systems is living the philosophy of Yoga, and education and activism are tools we can use. I feel so grateful and lucky to be a native of and live in Nuevo Mexico, where we are making great progress as the driver of necessary change in our country.
We have a solid party foundation here in Bernalillo County, and it's time to grow upon that foundation to expand our reach into diverse areas of our county that haven't yet been reached. Together, we can achieve an equitable society of mutual respect and consideration so we can all comfortably occupy space in this world.
Thank you for trusting me as Chair of the Democratic Party of Bernalillo County.
Onward to 2024 and beyond!
Dona Ana County Chair - Estela Hernandez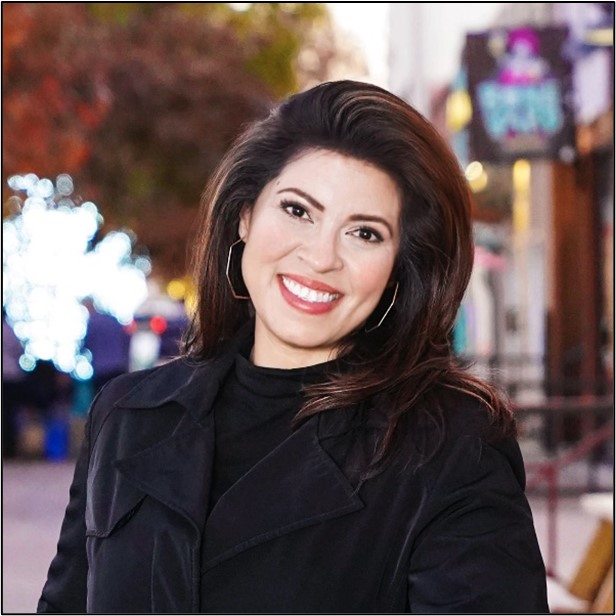 Saludos Fuerzas Unidas leaders and members!
I'm Estela Hernandez, a native daughter of Las Cruces and Doña Ana County. I care deeply about my community and improving others' quality of life is what drives me. It is the common string between all I choose to allocate my time, energy, connections, skills, and knowledge to. I earned my Bachelor of Community Health from NMSU (Go Aggies!) and my MBA in Design Strategy from California College of the Arts – San Francisco. In 2012, I launched Spinnov8 Coaching + Consulting, where I'm dedicated to expanding my clients' perspectives to help them clarify their purpose, navigate transitions, and create thriving businesses, careers, and lives. In the past few years, I've been compelled to engage in various opportunities to become a more engaged citizen, including working as the Latino Constituency Organizing Director on Congressman Gabe Vasquez's campaign team; graduating from Emerge NM (Class of 2022); and working as a lobbyist on behalf of Planned Parenthood of the Rocky Mountains, the American Civil Liberties Union, the New Mexico Behavioral Health Providers Association and other non-profit organizations during the 2023 Legislative Session. These experiences have allowed me to see how Democrats deliver what we really need to our communities, which is why I am honored and excited to now serve as the Chair of the Democratic Party of Doña Ana County and ensure our candidates win for the benefit of our communities.
As the world we live in becomes increasingly diverse and complex, the leaders and members of the Democratic Party of Doña Ana County believe the only path for success is for us to further embrace diversity and inclusion. Therefore, our primary goal is to examine, strategize, and develop our system and corresponding activities and approach to encourage greater participation by women, young adults, people of color, transgender and non-binary individuals. During my term as Chair of the Democratic Party of Doña Ana County, I will be dedicated to leveraging my network and applying my energy, time, skills, knowledge and experience to help the leaders and members of the Democratic Party of Doña Ana County develop and implement a system that best supports our Democratic candidates in winning their elections and helping my counterparts throughout New Mexico do the same.
Luna County Chair - Christina Trejo-Montes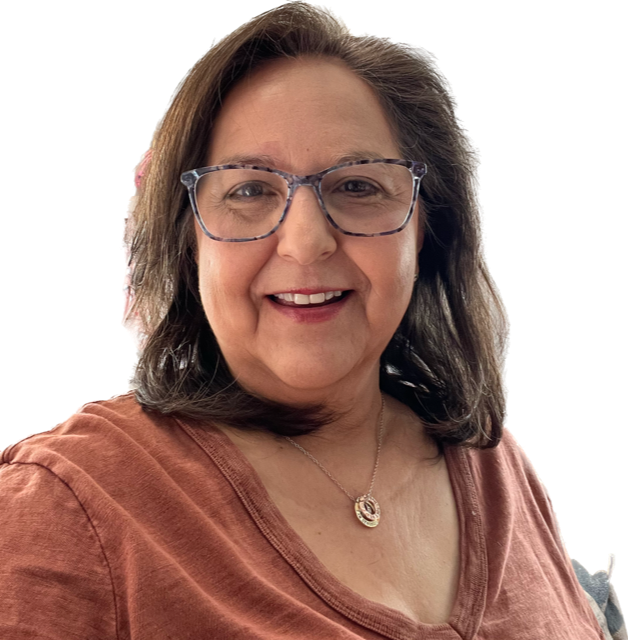 I was born and raised in Deming, NM. I graduated from NMSU with a bachelor's in business management.

I have been in retail for 33 years, owned a business for the last 25 years. I am now retired, along with my husband, Jerry. We have two children, Katelyn and Diego, and two grandsons, Braxton and Braylon. I have served on the board of the Healing House and have also served on the board for 14 years of Luna County Coats for Kids.
I became the chair of the Luna County Democratic Party in August 2022 and was then elected again in April 2023. In Luna County we have renovated an old building into our new democratic headquarters to serve our democrats all year round.
We have worked together to get our democrats elected and reelected by canvassing, call banking, and having a "know your candidate dinner."

My goal for this year is to educate on why we need to vote and get the young involved and registered to vote! We want to get more members working and understanding how their votes make a difference in their lives and how they can make a change for the better! I want to work with other counties and support each other. I feel together, we will always be better.
I'm glad to be involved with Fuerzas Unidas caucus and working to get Hispanics elected; we need more representation, and I have been learning so much from all of you and hope to learn so much more.
Otero County Chair- Brianna Martinez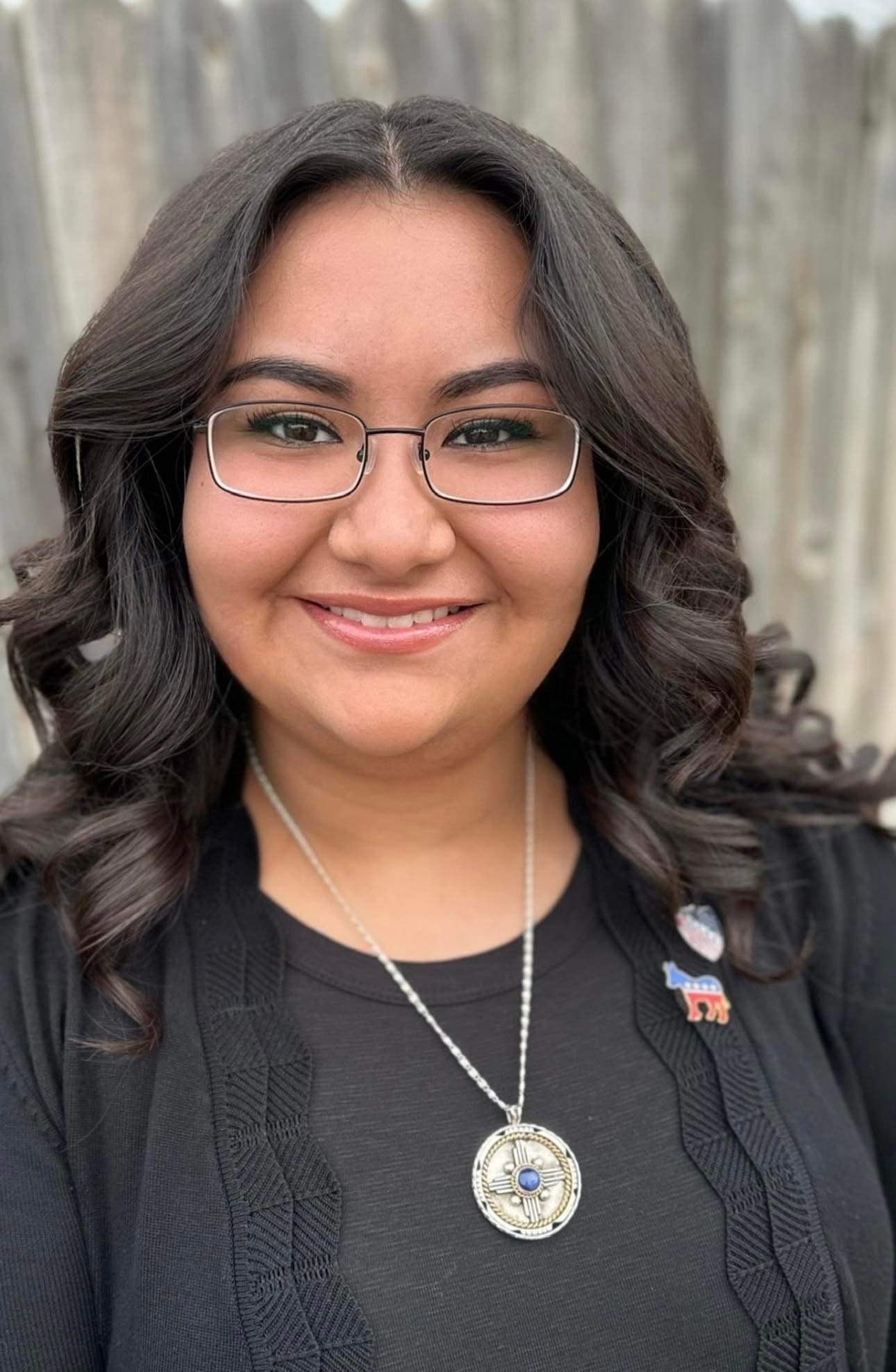 My name is Brianna Martinez
. I

was born and raised in Otero County, New Mexico.

I am currently attending NMSU, where I am working on obtaining my B.A. in Finance along with working towards an associate's degree in Criminal Justice.

I have always been passionate about civil rights and upholding/maintaining them. My work with civil rights started in LULAC (League of United Latin American Citizens), in which I am a current member. November 2019 is when I first started to get involved with my local Democratic Party (Democratic Party of Otero County), in which I now serve as County Chair.
My priorities and goals for the County Party are to promote education with a main focus on marginalized communities. The goal in this is to ensure the party members are as educated as possible on cultures and communities different than theirs
; this

ensures we are able

to communicate with those around us effectively

. This also ensures that when we work on our outreach as a party

,

we can be as well-informed as possible and form stronger connections with everyone in the community. Another goal is to find and support candidates who will work to improve the quality of life of all citizens and

,

of course, to increase the Democratic vote in our area.
Santa Fe County Chair - Henry Roybal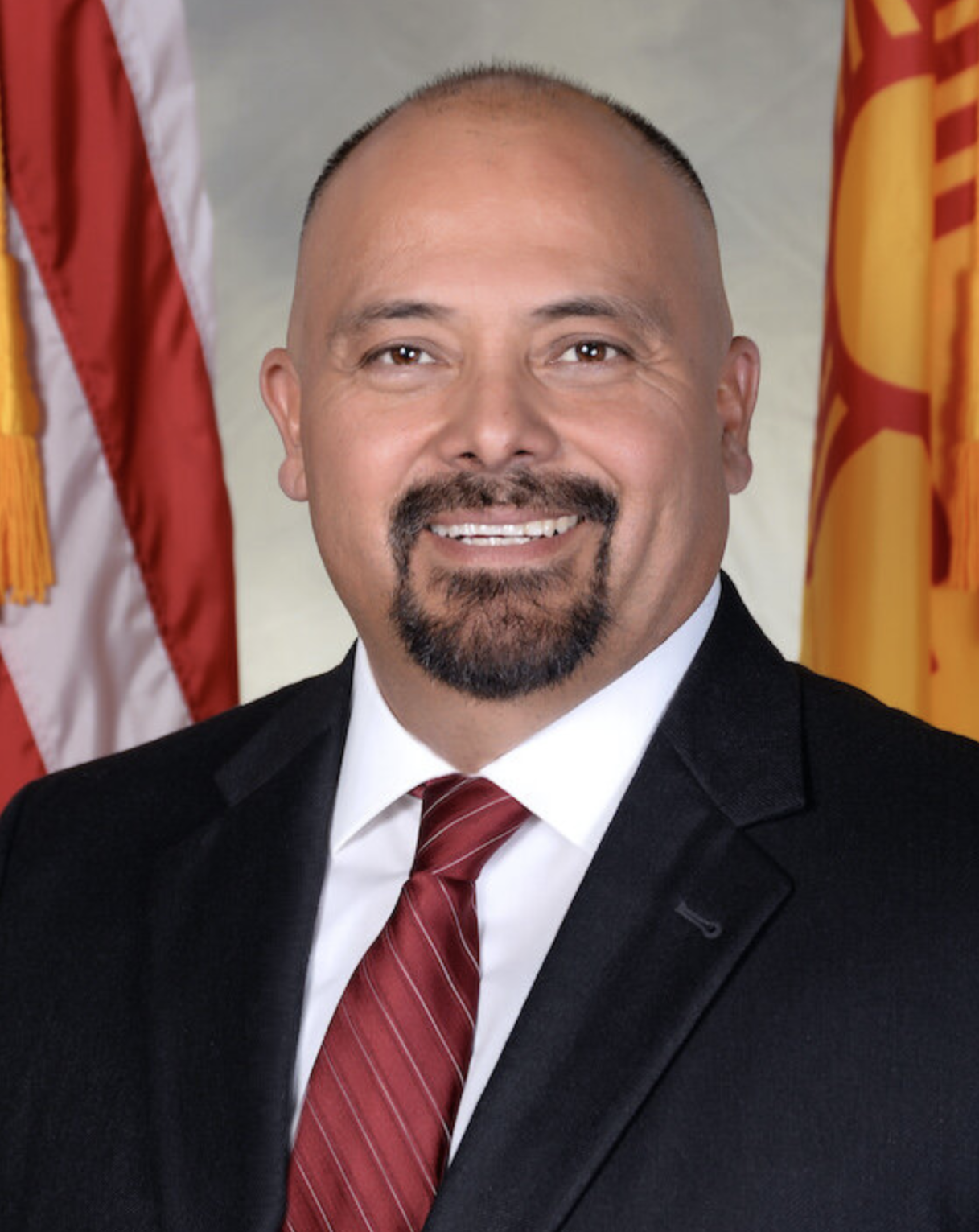 I am proud and honored to have been asked to share information about myself with Fuerzas Unidas for their
newsletter

.
My parents, Henry and Amelia Roybal
, are

lifelong residents of Santa Fe County

,

and I've been involved with my community throughout my life. I have been a member of the Democratic

Party

of Santa Fe

County

since 1988.
I termed out as the Santa Fe county commissioner for

District

1 on December 31, 2022. After eight great years in office, including several where I served as Chair or Vice Chair

,

I am moving on from that phase of my life. I have recently been elected as the chair of the Santa Fe

County

Democratic

Party

and the Vice Chair of the rural caucus for the State of New Mexico

. I

also am on the board for HECHO. I wish to give back to the party and my constituents in Santa Fe

County

and continue to make Santa Fe

County

in the state of New Mexico proud.
My experience on the board of county commissioners

and

my participation on multiple statewide and regional boards and commissions will help me in the role of chair. I have presided over meetings on all kinds of issues. Some of them

are

very contentious

,

and I feel my calm demeanor and cooperative attitude will fit well moving forward with The Democratic party.

I have run three campaigns of my own

,

two at the county level and one at the state level. So I understand the ins and outs of

providing

support and assistance to Democratic candidates. I have also coached and mentored youth sports programs in high school sports programs for

ten

years

,

where I was able to be a positive role model to our children.

Being engaged with our communities and responsive and ethical to my constituents and community has always been

my

number one priority

.
REGIONAL HAPPENINGS
CENTRAL METRO REGION
State Central Committee Meeting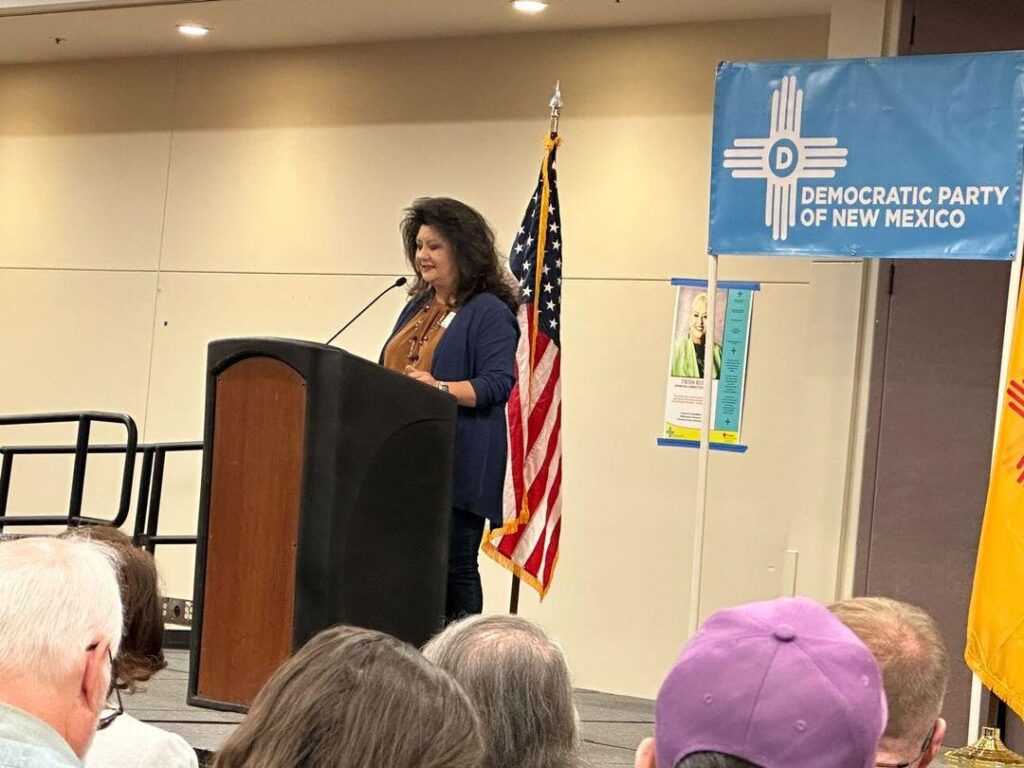 Fuerzas Unidas Secretary Christina Serna gives the Caucus Report to SSC Meeting Attendees
(Field Rep for Theresa Ledger Fernandez)
connect during the SSC Meeting
Presenting Fuerzas Unidas Caucus to Sandoval County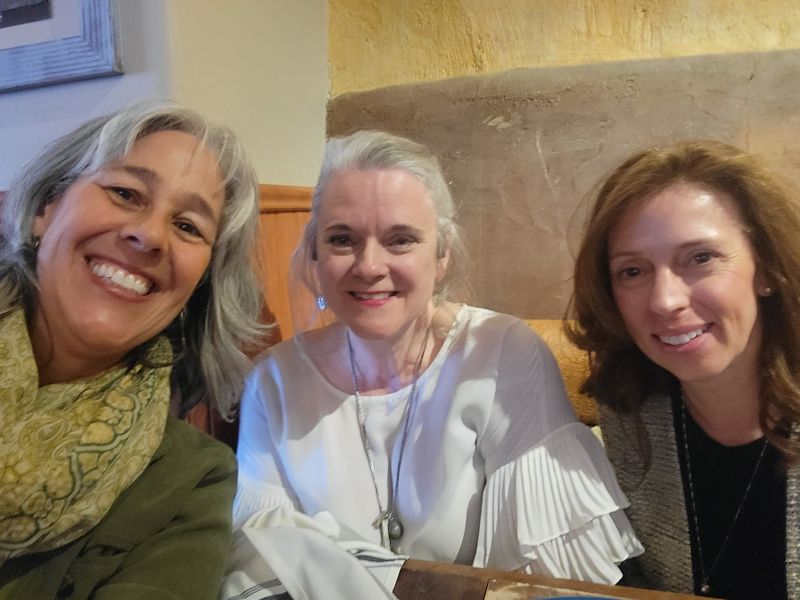 Above: Vicky Estrada-Bustillo, NM State Representative Kathleen Cates, Alesia Cappon - DPSC member


Fuerzas Unidas Caucus Chair Vicky Estrada-Bustillo presented our caucus to Democratic Party of Sandoval County. Pictured below with Alex Piland, DPSC Chair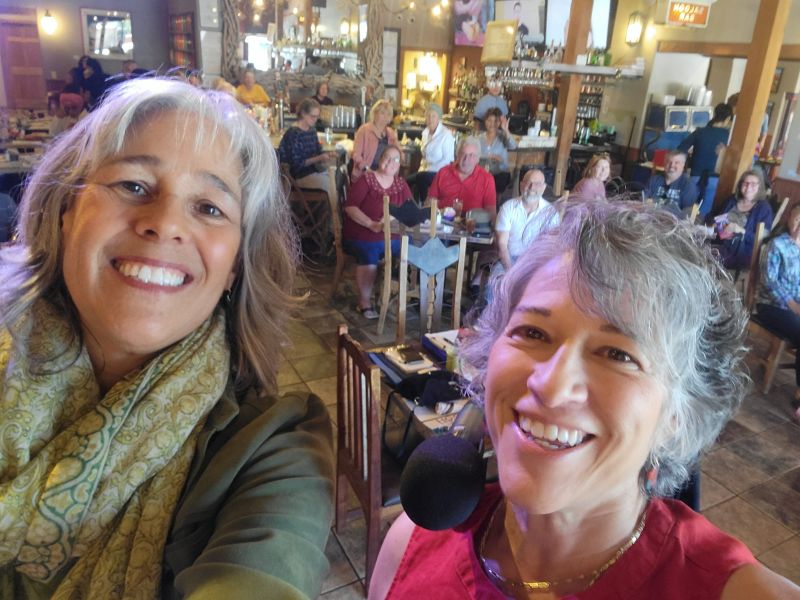 The Democratic Party of Sandoval County Fights Book Banning Fascists in Rio Rancho!
By Alex Piland - DPSC Chair
For the past month, the Democratic Party of Sandoval County (DPSC) has been actively opposing the hate group Mass Resistance at Rio Rancho City Council meetings. Spearheaded by the DPSC Vice Chair, Greg Bennett, democrats throughout Sandoval County have turned out and outnumbered Mass Resistance consistently. The citizens of Sandoval County, and Rio Rancho in particular, value the United States Constitution and, especially in this case, the First Amendment.
The next Rio Rancho City Council meeting is Thursday, May 11th. Anyone wanting to address the Council should arrive prior to 5:30 p.m. to sign up to speak. Please note that there is no action before the Council regarding banning books, but Mass Resistance is trying to lay the groundwork to ban books, especially the LGBTQIA+ genre.
Mass Resistance has been identified as a hate group by the Southern Poverty Law Center, and it has aligned itself with the group, Mothers for Liberty. Interestingly enough, some of the protesters who were petitioning the Rio Rancho City Council to ban books at the Rio Rancho Libraries self-identified as the same people who want to limit people's choice to have an abortion in our state with at least two people stating that they convinced the Edgewood Council to outlaw abortion rights. Clearly, these groups are recycling themselves in an attempt to limit constitutional rights throughout the state of New Mexico. Please subscribe to the DPSC's monthly newsletter to keep abreast of the situation. You can subscribe at
sandovaldemocrats.org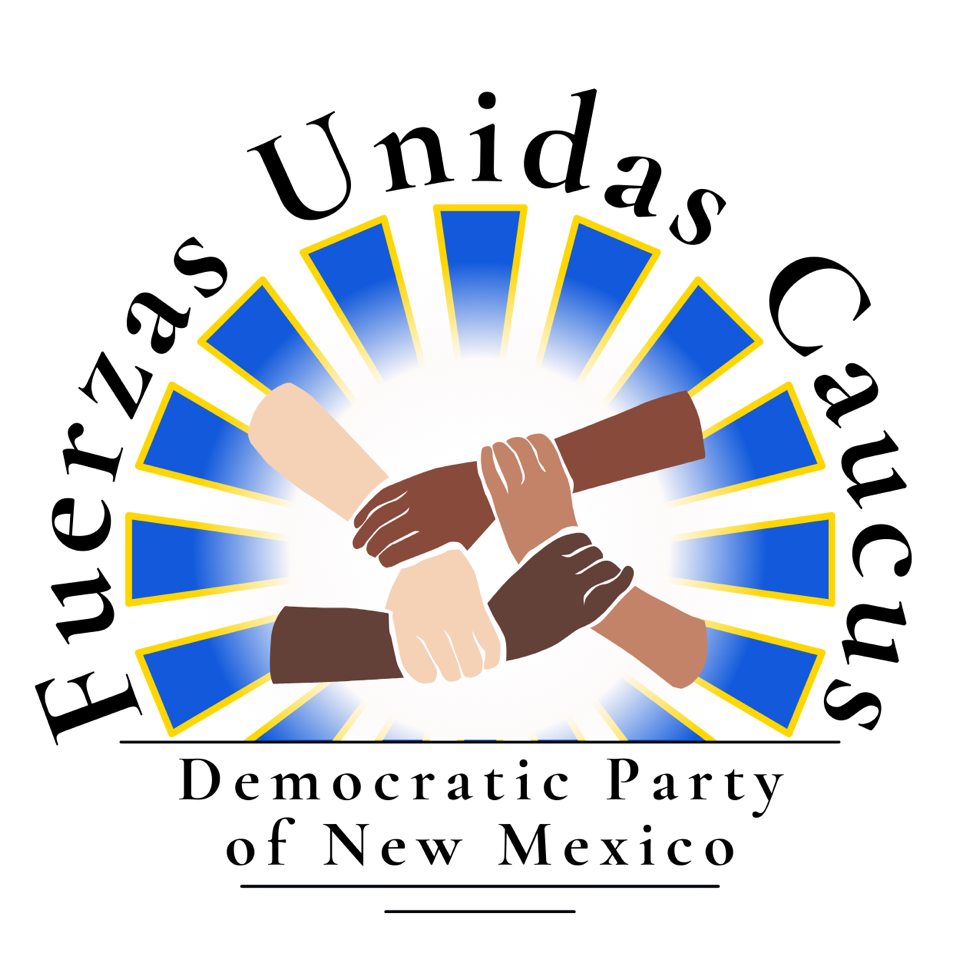 La Unión Hace la Fuerza
of the Democratic Party of New Mexico