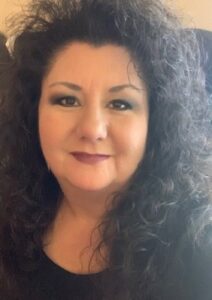 My name is Christina Enriquez–De Le Torre. I was born and raised in Las Cruces, New Mexico, where I currently live. I have two beautiful grown children of my own, two wonderful stepsons, and two precious grandchildren with my awesome partner Greg who I have been with for 15 years.
I have worked in county government, specifically an elected official office, for 24 years and I'm looking to retire in the next year and a half.
I joined Fuerzas Unidas in 2022 and I am the current secretary for the caucus. I am excited to be part of an organization that aims to engage, unite, and empower the Hispanic community throughout the state.