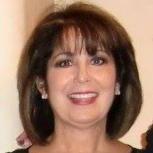 I am from Chimayo where our heirloom chile seed is helping NASA conduct research by growing chile peppers. Check out the official NASA The Space Chile Grow a Pepper Plant Challenge webpage! 
In 1999, I was selected for the National Hispana Leadership Institute (NHLI). Twenty women are chosen throughout the country to participate in developing Hispanas for positions across the country. 
NHLI was instrumental in my vociferous challenge to wage inequities besetting women and men of color; the self-confidence to follow a dream for us and show extraordinary commitment, conviction, and courage, make a bold decision to step forward against a backdrop of risks, sacrifices, long days and longer nights, struggle, doubt, and anguish. But to understand that to improve the quality of life for present and future generations, we must make these efforts. 
On January 6, 2004, a class action lawsuit was filed in Rio Arriba County District Court, alleging violation of the Equal Pay Act, breach of contract, and other claims. As plaintiffs, we claimed that the University of California Board of Regents which operates and manages the Los Alamos National Laboratory discriminated against females in general as well as Hispanic women and men employees in terms of pay, promotion, educational opportunities, and other terms and conditions of employment. 
Closing the wage gap is not just a matter of equity; it is usually a matter of survival, and yet, according to the United States Census Bureau, for Hispanic women, the disparity is even greater. We earn on average only 54 cents for every dollar men earn, which adds up to about $600,000 over the course of a 30-year career. This kind of inequity is carried into the future by discrimination in retirement pay, savings plans, incremental pay increases, and bonuses based on current/maximum rates of pay. Then in retirement, if they are eligible for benefits at all—women receive about one-half the overall amount of pension benefits that men receive. The lawsuit was eventually settled for over $20 million.