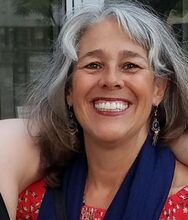 A note from the Chair

of our Caucus


Vicky Estrada-Bustillo
Having successfully completed our first election, the new leadership team is ready to continue efforts to make Fuerzas Unidas a vibrant and active organization that represents and empowers its membership. However, before we look ahead to identify how we will get there, I want to take a moment to reflect on where we are and how we got here.
The creation of the Caucus and the development of by-laws and guiding principles were first envisioned and organized by a handful of people, led by Flora Lucero and Pia Gallegos. We owe them a debt of gratitude for lighting the spark to address the lack of organization, enthusiasm, and empowerment of Hispanos within the Democratic Party.
Secondly, Diane Torres-Velasquez, as our first interim chair, worked to formalize our by-laws, establish Fuerzas Unidas as an official Democratic Party Caucus, and develop a leadership structure, financial framework, and procedures to begin building a state-wide organization. We owe Diane our deepest thanks and appreciation for her hard work and dedication in these first fragile months while Fuerzas Unidas was being established.
Then, Fuerzas Unidas held its first elections. We had voter participation from voting members in everyone of our Regions! Our Election Administrators, Flora Lucero, Pia Gallegos, and Ivan Pfeifer, helped us develop election rules. They also oversaw the electronic elections and compiled the results.
As the new chair, I am excited to be part of a team of dedicated officers (5 state-wide officers and 9 regional representatives) and an advisory board, energized and ready to move Fuerzas Unidas forward. Progress will require ALL of us, leadership and members alike, to actively reach out to Hispanos in our communities throughout the state. We need to re-establish relationships with our communities where they have been lost and initiate dialog in communities where we have not had relationships in the past.
Let's encourage Hispanos and non-Hispanos to join our caucus so that we can begin to organize around the issues and priorities that are most important to us. Help us connect and network with other organizations that are engaged with our Hispano communities. A united strong voice from our Fuerzas Unidas Caucus is essential to gaining the influence in our state and the Democratic Party that is commensurate with our Majority-Minority status as Hispanos.