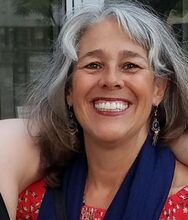 I am a second generation immigrant to the United States. I was born in Colombia, South America and raised in Columbia, Missouri with my parents and four siblings. While in Missouri I started studying music as a profession but ended my college days with a degree in International Relations. I went on to earn a Master's Degree in Forest Management and then worked 20+ years with the USDA Forest Service in a range of positions, from wilderness ranger, to positions in forest management, wildlife management, prescribed burning and fire management, International Forestry-Latin American and Mexico program coordination, urban and community forestry, planning and ending my Forest Service career as a District Ranger where I oversaw the management of 120,000 acres of land on the Cibola National Forest.
My husband and I came to New Mexico in 1996. I worked for the Forest Service until 2006 and then started my own consulting business, Estrada Collaborative Resource Management in 2008, focusing my efforts on community-based resource and socio-economic management and
monitoring.
My formal involvement in the Democratic Party began in 2016, initially as Precinct Chair followed by Ward Chair, now going on four years. I decided to take a leadership role in Fuerzas Unidas Caucus, because I have seen limited organization and action taken to engage and involve Hispanics in the democratic process and our party. As chair of Fuerzas Unidas, I hope to lead a team that will successfully inform, engage and empower Hispanos across New Mexico.